San Diego Oasis is a unique educational program for people who want to learn and be productive throughout life.
We are leaders in healthy aging through lifelong learning, healthy lifestyles and volunteer opportunities, and are changing the way people think about aging. Enjoy classes and activities to stimulate your mind, cultivate your skills and use your experience. If you are not already a member, we invite you to join Oasis. We hope you enjoy perusing our current offerings to find classes that pique your interest and keep you engaged.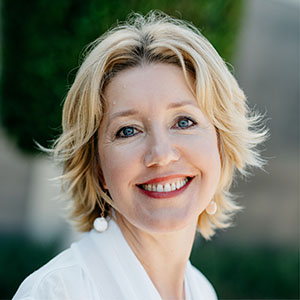 Welcome to San Diego Oasis!
Our team is thrilled to share with you our latest online and in-person offerings. Every year, over 5,300 older adults are engaged with Oasis one way or another. Oasis members are actively learning something new, stimulating their minds, working their limbs, making fast friends and having fun! In addition, Oasis members are spending time in the community helping at-risk elementary school children improve their reading skills and build their self-esteem.
We can't wait for you to visit us online or in person!
Warm wishes,
Simona Valanciute
President & CEO
Class Highlights
You can register online for Oasis classes.
Here are some examples of classes you'll find at our centers and around town:
Arts – drawing, watercolor, photography, painting, mosaics, sewing/knitting, jewelry design, succulents
Business, Financial & Legal – wills and estate planning, investments, long-term care, reverse mortgages and emergency preparedness
Computers & Technology – Visit the Tech Tank for 1:1 sessions, demonstrations and workshops. Learn about Facebook and other social networking sites, iPad apps, smart phones, genealogy, online safety, Androids, digital music, Windows 10 and WiFi
Exercise & Dance – Ballet, Better Balance, Bone-Building Fitness, Cardio Drumming, Chair Fitness, Line Dancing, NeuroMovement®, Progressive Strength, Balance and Flexibility Training, Restorative Chair Yoga, Soul Line Dancing, Tai Chi Chuan, Zumba
Health & Wellness – brain fitness, meditation, pain management, aromatherapy, healthy habits
History & Humanities – current events, local and world history, global affairs, religion, philosophy, mythology, architecture, art & music history, science
Language & Literature – poetry, creative writing, book clubs, French, Spanish, Lectores en Español
Personal Development and Enrichment – spirituality, men's group, women's issues, Mah Jongg, Poker, grief support,
Theatre & Music – acting, guitar, folk music, comedy, film and TV
Travel – Day trips, walking tours, extended travel and travelogue presentations
Volunteer Opportunities
Interested in volunteering?
You can give back to help children and adults in our community.
See all our volunteer opportunities to use the skills and experience you have developed over a lifetime.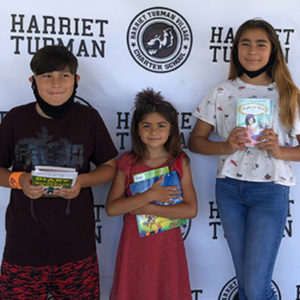 Joining Oasis | Registration Information
San Diego Oasis is open to all people 50 and older regardless of income, sex, race, religion or background. There is no charge to join Oasis. Simply complete the New Member Form and turn in at one of our locations or join online.
Registration is easy!
You can register in person at an Oasis office, by mail, by phone or online.
Spouses/Partners: If there are two members in one household, please complete a registration form per person. Please do not list two people on one form.
Fees: All class and processing fees must be paid at the time of registration.
Payments: Make checks payable to San Diego Oasis unless otherwise noted. Credit cards may be used to pay fees; we accept Visa, MasterCard and Discover. If you are placed on the waiting list, you will not be charged.
Waiver Form: All participants must sign the Waiver when registering for classes/activities online.
Refunds: Program fees are non-refundable unless: (1) Oasis cancels the program; (2) you have a medical reason; or (3) you are called for jury duty. Oasis must be notified before the first class begins and documentation must accompany your request. If a refund of less than $35 is due, you will receive a credit that can be used for future programs. Credits are valid for one year from the date of issuance. If the refund is more than $35, you may request a payment. Fees paid for with a credit card will be returned to that card. Fees paid by check or cash will be returned via a check within two weeks of your request.
Cancellations: Classes which have not reached the minimum number of students will be cancelled at least two days before the first class. To avoid disappointment, please register for programs before the cancellation period.
Disclaimer Notice: The opinions expressed by the class speakers are their own and do not necessarily reflect the views of Oasis or any of its sponsoring organizations.
Register Online with MyOasis
Login to your MyOasis account at www.SanDiegoOasis.org. If you do not already have a MyOasis account, please create an account.
Searching for classes: use filters or keywords to search.
Signing up: to sign up for a class, click "Add to Cart."
Paying for classes: click "View Cart" and then "Proceed to Checkout" and pay with your credit card. We accept Visa, MasterCard and Discover.
Code of Conduct
To promote a safe and welcoming environment for all staff, instructors and class participants, all individuals are asked to adhere to our code of conduct. All individuals are expected to behave in a courteous and self-disciplined manner while participating in any of the programs offered through Oasis. The following are behaviors considered to be inappropriate:
Verbal harassment or intimidation, including the use of vulgar or derogatory language
Aggressive or unwanted physical contact
Deliberately disruptive behavior
Threats to induce harm of any kind
Oasis maintains the right to remove any individual who fails to comply with the code of conduct, in addition to the permanent revocation of one's membership for violations determined to be serious offenses.