FREE One-on-One Saturday Sessions | Available in Multiple Languages
Saturday, May 21, 2022 | 10:00 AM – 1:00 PM | Tech Tank inside the Grossmont Learning Center
English Flier    |   Spanish Flier  |   Vietnamese Flier  |   Amharic (Ethiopia) Flier
To register, click here.  Select your preferred time slot, click on May 21 (highlighted), click on the blue box showing the time and how many spots are left, click confirm, then enter your details and select language of choice. You will receive an email confirmation.

Cox Communications and San Diego Oasis have teamed up to make learning technology affordable, accessible and designed to help you address your specific needs. This new, first of its kind center will offer one-on-one sessions, technology demonstrations, and mini workshops for smartphone apps for adults aged 50+.
Contact Us:  | (619) 881-6262 x1002
One-on-One Sessions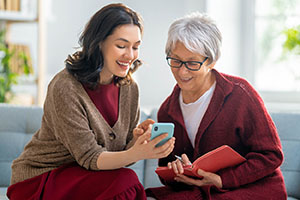 FREE

Schedule individual 20-30 minute sessions* with our Technology Learning Specialist for help with general smartphone, tablet, and computer questions.
Instructional only, repair services not available
Both over the phone or in person
Includes services like Smartphone Settings for Seniors, where you can schedule time to bring your smartphone in for senior-friendly customizations
* To best serve interested participants, individual sessions are limited to one session per day, and a total of two sessions per week.
Technology Demonstrations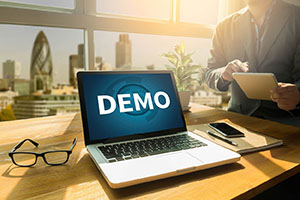 FREE

Demos are approximately 30 minutes with hands on application and time for Q&A.
Workshops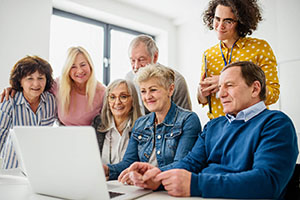 $5 EACH

Workshops provide hands on review of popular smartphone apps. Sessions last 45 minutes for a limited number of participants, allowing individualized attention in a welcoming and relaxed learning environment. We are pleased to offer these topics:
Apple Maps
Apple Photos
Bluetooth Basics
Email Basics
Google Maps
Google Photos
Music Streaming Apps
QR Codes
UBER/Lyft Apps
Resources for Online Classes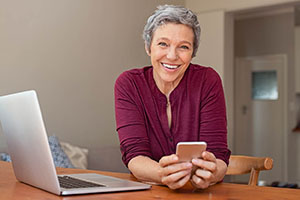 New to online classes? Need help using Zoom?
Use these resources to learn how to access your online account, access Zoom class login information, and more!
Online Technology Classes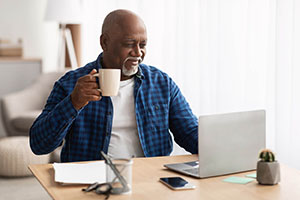 We have a number of videos from our recent Technology Fairs. Topics include, but are not limited to:
What is the Cloud?
Passwords Strategy
Streaming Services
Elder Scams and Fraud
Crypto-Currency 101
Apple vs. Google
Additional Resources