San Diego Oasis is pleased to partner with the following organizations who generously support our mission.
We encourage our members to regularly visit their websites for current information and resources, and to sign up for their classes/workshops.
AGING WELL PARTNERS
We empower aging adults in finding vetted and trusted resources and services that meet their specific needs.
Local partners.
Certified Senior Advisors™.
FREE CONSULTATION.
Call us to get started.
(619) 789-1839
485 | Do You Own Your Stuff or Does Your Stuff Own You?
Tuesday, October 11 | 3:00 PM → 4:00 PM | Free
Instructor: Jami Shapiro, Silver Linings Transitions
Location: In-Person or Online | Lifelong Learning Center
As someone who comes from a family of chronically disorganized people and hoarding disorder, Jamie has firsthand experience in seeing how having too much stuff takes a toll on mental health and poses a safety hazard. In her talk, "Do You Own Your Stuff or Does Your Stuff OWN You?", Jami's favorite motto when it comes to organizing is "perfect is the enemy of done" and addresses the reason so many people stockpiled toilet paper during the pandemic.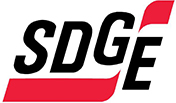 SAN DIEGO GAS & ELECTRIC
San Diego Gas & Electric is pleased to share with Oasis members features such as pricing plans, tips on how to save on energy, solar, electric vehicles, and more. We invite you to visit the website for more information and great resources.
531 | SDGE Electric Pricing Plans, Tools, Tips and Programs
Tuesday, September 20 | 1:00 PM → 2:00 PM | FREE
Instructor: Martha Quintero, SDG&E
Location: Online Only
SDG&E has various programs, tools and tips to help manage your energy usage. Attend this informational workshop and learn about electric pricing plan options, tools, tips and programs to help you manage your energy and save money will be discussed.
SHARP HEALTHCARE
Sharp HealthCare is proud to partner with San Diego Oasis to offer members free health seminars. Visit this page regularly to learn about upcoming classes and seminars.
Check back for new classes coming up next month!
THRIVENT FINANCIAL
Thrivent Financial is pleased to offer Oasis members classes on finance, retirement strategies, and current market perspectives. Free one-on-one consultations are offered regularly; if the times don't work for you, you can make an appointment, no strings attached.  Simply call or email Linda Smith:
Email:   | Phone: (858) 455-5227
Upcoming Thrivent Classes at San Diego Oasis
527 | Long-Term Care
Tuesday, October 18 | 10:00 AM → 11:00 AM | $5
Instructor: Anthony Camara, FIC, MBA
Location: Grossmont Lifelong Learning Center
In an instant, your life can change unexpectedly. Learn what long term care is and isn't, why an extended care strategy should be a part of your financial conversation, and how to start the process.
529 | Thrivent One-on-One
Friday, October 21 | 10:00 AM → 1:00 PM | Free
Instructor: Anthony Camara, FIC, MBA
Location: Grossmont Lifelong Learning Center
Make an appointment for a free, 30 minute, one-on-one confidential financial consultation, no strings attached. Appointments are available from 10:00 AM to 1:00 PM. Topics include planning for retirement, reviewing your current investment strategy & fees, tax implications on your financial plan and other financial concerns you may have.