Peter Bolland enjoys the engaged audiences at San Diego Oasis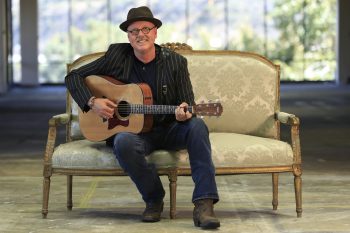 "They are buying into the work before you say the first word," says Peter. "Our discussions get really exciting because these students bring with them a life of insight that is thrilling for me."
For five years, Peter has been a mainstay at San Diego Oasis. A philosophy professor at Southwestern College, as well as musician, artist and columnist, he is also frequent lecturer on any number of spiritual and mythological subjects. He says he takes away just as much "homework" or food for thought as anybody in the room.
"The questions they ask are really helpful for my writing process and I leave the classes with the dialogues continuing in my mind," he says.
Peter's experience with OASIS has helped him reshape how he perceives his own aging process.
"I'm coming to appreciate more and more the power of community," he says. "We're social creatures and something happens when we gather. It's really interesting to see students realize that their presence in the room has benefit to others in the room. That's what I love about OASIS."
You name it
With Oasis, there truly is something for everyone: book clubs, dancing, cooking, history, music lessons and helpful information about practical matters, like estate planning and understanding Medicare.
"You name it," says Simona Valanciute, San Diego Oasis executive director. "We probably have it."
While the variety is certainly part of the appeal, the high quality of instruction keeps learners coming back for more. Classes are led by instructors who are experts in their fields: healthcare professionals, historians, attorneys, musicians, artists, former professors, writers and thinkers.
Robert Tórrez brings history to life in Albuquerque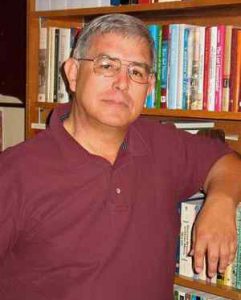 A core group of people frequents classes at Oasis Albuquerque taught by Robert Tórrez, who served as the New Mexico State Historian for 15 years.
Robert still writes a monthly column, "Voices from the Past." Naturally, his classes cover local history and his specialty, the judicial system, what he calls "wild west stuff." His wealth of knowledge comes from years of access to the New Mexico official archives, which go back as far as 1621.
His tours, most to his hometown and other surrounding small towns in Northern New Mexico, are just as enjoyable for him as those he's leading.
"These tours usually sell out," he says. "Most are national historic districts, and with a tour, you get to show more than pictures. I point out personal things. We see weaving, dyeing wool, old railroad yards. This kind of experience allows people to see history in a different way."
Jerry Pruzan offers expertise from the ranks
Oasis centers often have a built-in resource for quality programs: the participants themselves.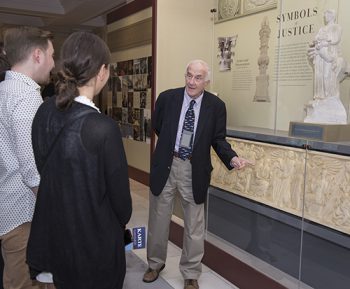 Jerry Pruzan is an Oasis tutor and takes Spanish and other classes from time to time. He also brings something wonderful to Washington Metro Oasis: tours at the Library of Congress and the Supreme Court. A retired attorney, Jerry serves as a docent for both institutions and offers his expertise through Oasis, where the tours fill up quickly.
"Both are really interesting, and I think the Supreme Court is especially so because it's somewhat mysterious," says Jerry. "I'm able to facilitate a behind-the-scenes look that not many people get. It's popular because people want to be a part of history."
"Sometimes I look at my calendar and it's booked! I love it," Jerry says. "So many people think of retirement as life winding down, but it's actually the beginning of a new life."
The breadth and scope of programming at Washington Metro Oasis shaped in part with assistance from Jerry's wife, Marcia Pruzan, who serves on the program committee. Her involvement with the National Institute on Aging and Montgomery County, Maryland's Commission on Aging and Aging Services has helped her stay abreast of issues relevant to older adults and she often works to connect high-quality lecturers to the Oasis lineup. She is happy to help connect the dots, finding the best people willing to share what they know.
"We have such an engaged population here," says Marcia. "The classes are packed. The intergenerational opportunities, keeping people involved…Oasis offers all of that. Older adults are an untapped resource."
These instructors were featured in the 2015 Oasis Annual Report.