Get to Know Our Speakers | Day 1
Listed in order of appearance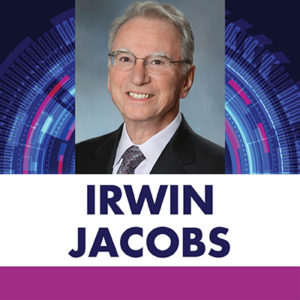 Dr. Irwin Jacobs received his B.S. in electrical engineering from Cornell University in 1956 and his S.M. and Sc.D. degrees in Electrical Engineering from MIT in 1957 and 1959. He was a faculty member at MIT and UC San Diego.
In 1968, Jacobs co-founded Linkabit Corporation. Among the industry-first products developed and manufactured by Linkabit were the dual-modem satellite terminal for the Air Force, the VideoCipher encrypted satellite-to-home TV system, and the very-small-aperature satellite terminal (VSAT) business communication system. He sold Linkabit to M/A-Com in 1980, remaining as board member and executive vice-president until April 1985.
With six others from Linkabit, he co-founded Qualcomm in July 1985, serving as Chairman and CEO until retiring as CEO in 2005 and Chairman in 2008. Under his leadership, Qualcomm pioneered CDMA technology for the cellular industry.
Jacobs is a member and past chairman of the National Academy of Engineering, a member of the American Academy of Arts and Sciences, the American Philosophical Society, the National Inventors Hall of Fame, and a Fellow of the IEEE, American Association for the Advancement of Science, and the Computer History Museum. From 2006 to 2016, he was Board Chair of the Salk Institute for Biological Studies and for 17 years served on the Advisory Board of the School of Economics and Management at Tsinghua University in Beijing.
Jacobs has received many awards and honors, including the National Medal of Technology (1994), the James Clerk Maxwell Award, the IEEE Alexander Graham Bell Medal Award, the Dorothy I. Height Chair's Award, of the Leadership Council on Civil Rights, the Franklin Institute Bower Award for Business Leadership, the Marconi Prize, the IEEE Medal of Honor, the Carnegie Medal of Philanthropy with his wife Joan, and the IMEC Lifetime of Innovation Award. He is the recipient of 10 honorary doctorates. Dr. Jacobs and his wife Joan are active philanthropists and early signers of the Giving Pledge.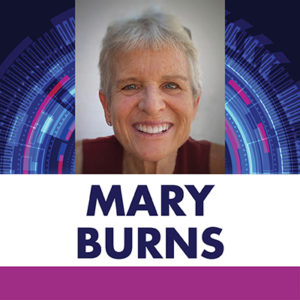 Mary Burns is an instructor for San Diego Community College as well as Oasis Learning Center. Her specialty is technology, having been creating curriculum since 2008 to help older adults adjust to the changes that technology has made to their daily lives. She has expertise in a number of technology related areas, from smartphones and tablets, to computers, to websites and the Internet and much more. Some of her more unique classes have included fake news, conspiracy theories and a class on your digital afterlife.
Besides her technology classes, she also teaches classes in Brain Fitness and Rediscovering San Diego (a weekly tour group, temporarily grounded during COVID). When someone is frustrated by a new technology, she might insist to them that the challenge is good for the brain. She holds two master's degrees, one in Exercise Science and the other in Educational Technology. She is a lifetime runner, having completed over 125 marathons throughout her career. Currently, her running is slower but more restful. She lives with her husband, Kim and enjoys the daily walk with the dogs and caring for her gardens.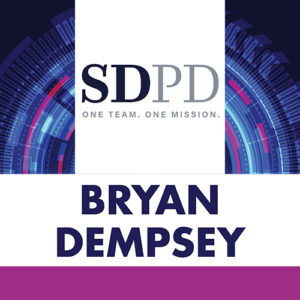 Detective Sergeant Bryan Dempsey has been with the San Diego Police Department for 16 years, having completed service in the Army as an Intelligence Analyst. His extensive public safety background has included work as a Patrol Sergeant throughout San Diego, Detective positions in the Narcotics, Juvenile, and Auto Theft Units, and Detective Sergeant positions in the Juvenile and Elder Abuse Units, in addition to Area Stations.
Det. Sgt. Dempsey currently works in the Elder and Dependent Adult Abuse Unit, protecting older and dependent adults from neglect, financial crimes, and mental and physical suffering.
Marc Bancroft is a Business Development Officer for San Diego County Credit Union, one of California's largest locally-owned financial institution. Bancroft joined SDCCU in 2017 bringing over 25 years of financial service experience. He is currently responsible for developing and managing the credit union's relationships with its partners to elevate awareness of SDCCU. In addition to partnering with local HR leaders, Bancroft takes great pride in bettering the financial health of the Community and Public Relations from Cal State University of Fullerton.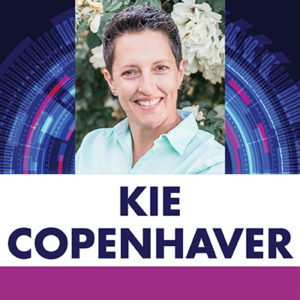 Kie Copenhaver has spent over 30 years working with the aging population and has committed her life's work to ensuring that older adults get the services they need and the respect and advocacy they deserve. After earning her master's degree in Gerontology from the University of Montana, she began her career in healthcare. She has worked in numerous healthcare settings and done everything from janitorial to direct patient care and consulting to co-owning and operating a senior placement agency. Throughout her career, Kie has earned many healthcare-related credentials, demonstrating her mastery and commitment to the aging population. Kie is a Registered Health Information Administrator, a Certified Senior Advisor, a Senior Home Safety Specialist and a licensed Residential Care Facility for the Elderly Administrator in the state of California. She is currently a CA licensed Health Insurance agent and is working on becoming a Medicare enrollment specialist. While times have changed, years have passed, and technology has taken the place of an in-person conversation and handshake, Kie lives by the "one size fits one" approach, first listening to understand then taking action to achieve each client's goals.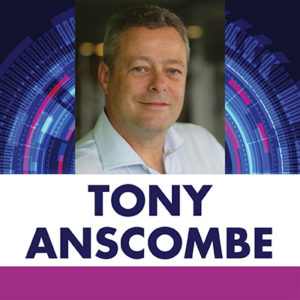 Tony Anscombe is the Chief Security Evangelist for ESET. With over 20 years of security industry experience, Anscombe is an established author, blogger and speaker on the current threat landscape, security technologies and products, data protection, privacy and trust, and Internet safety. His speaking portfolio includes industry conferences RSA, Black Hat,
VB, CTIA, MEF, Gartner Risk and Security Summit and the Child Internet Safety Summit (CIS). He is regularly quoted in cybersecurity, technology and business media, including BBC, Dark Reading, the Guardian, the New York Times and USA Today, with broadcast appearances on Bloomberg, BBC, CTV, KRON, NBC and CBS. Anscombe is a board member of NCSA and has previously served on the board of MEF and FOSI and held an executive position with AMTSO.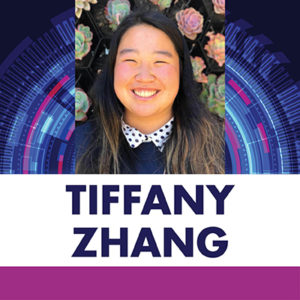 Tiffany Zhang joined the AARP CA team in November 2020 and serves as the Program Specialist in San Diego. She manages the operations at the AARP Information Center, leads the community events and education teams, and manages the metro area volunteers to strengthen local multicultural and member engagement. Tiffany also serves as the staff liaison to the California Executive Council, which is a team of leadership volunteers who help advise and carry out AARP's vision, mission, and strategic priorities. Tiffany has previous experience working in the community as a Grant Writer for a community health center, a volunteer coordinator for a local nonprofit, and a health educator for cardiac health and immunization clinics. She was also a former AARP Community Intern who supported AARP's strategic priorities, the San Diego
volunteer team, and helped advance our age-friendly work in San Diego County. Tiffany earned a BA in Behavioral Neuroscience with honors, and minors in Communication Studies and Leadership Studies at the University of San Diego. She is currently completing coursework for a Master's in Public Health with an emphasis in Health Management and Policy at San Diego State University.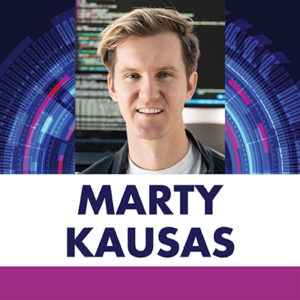 Marty Kausas is a software engineer and entrepreneur. He's worked at tech giants in Silicon Valley, including Airbnb, Yelp, Kleiner Perkins, San Diego-based Qualcomm, and a cryptocurrency startup in Singapore. He was Co-founder & CEO of Onima Health, which developed remote patient monitoring systems for Parkinson's Disease.
Currently, Marty is Co-founder & CEO of MySafetyCall.com, a software company that enables organizations to offer their seniors daily automated checkup calls. These services are often named "Telephone Reassurance," "Are you ok?" or "Care Call" programs.
Marty got his B.S. in Computer Science from Purdue University. He is a San Diego native who enjoys surfing across the different breaks in California.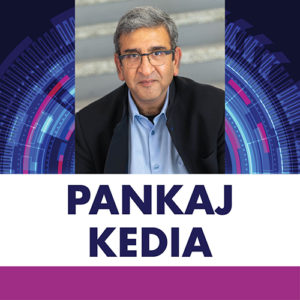 Pankaj Kedia is a renowned intrapreneur and innovator in the tech industry and has had a front row seat in the evolution of the mobile space over the last 25 years. Currently at Qualcomm Technologies, Pankaj leads the wearables, audio, and ecosystem businesses with global P&L responsibility. He incubated the wearables segment for Qualcomm and has grown it into the leading player in the industry having shipped 250+ products in 100+ countries with 75+ brands over the last 5 years. Previously at Intel, Pankaj led its forays in the laptops, tablets, handhelds, and smartphone segments, managing strategy, business development, product planning, ecosystem programs, go-to-market, and customer support. Pankaj started his career in the management and technology consulting space and advised multiple Fortune 100 clients on strategic and operational issues.
Pankaj is a prolific angel investor in the mobile/5G, wireless, IOT/wearables, consumer Internet, cloud, and AI sectors and has invested in more than 40 early stage and series A start-ups over the last few years. He brings keen strategic insights, proven track record in scaling businesses, and a robust network of customers and ecosystem partners to his portfolio companies and serves as a board member, advisor and mentor to management teams. Pankaj is widely recognized as a thought leader in the tech space, spoken at multiple industry events, and appeared in mainstream and tech publications. He holds the early defining patent on low power for mobile devices and computers. Pankaj has an MBA from The Wharton School, an MS from the University of Michigan, and a BE from the Indian Institute of Technology in Roorkee.
Kim Gallo is the Director of Aging & Independence Services, a division of the County of San Diego Health and Human Services Agency (HHSA). Kim has worked for the County since 1999 in various roles, including as the Executive Director of First 5 San Diego, HHSA's Group HR Director, and the Director of Regional Operations for the HHSA East/North Central Regions. Under her leadership, the County expanded the annual Grandparents Raising Grandchildren Symposium, launched Summer Night Lights in Spring Valley in partnership with the County Parks and Recreation and Probation Departments, and piloted a program with Las Colinas and Child Welfare Services to prepare incarcerated mothers for reentry into society.
Since joining Aging & Independence Services, Kim has led the development and implementation of the County's Aging Roadmap, a comprehensive plan to support the needs and celebrate the contributions of our region's growing aging population. Kim has a passion for serving seniors, disabled adults, and vulnerable populations. She is graduate of San Diego State University, holding a bachelor's degree in Public Administration.