Kristle Bulleman | Field Project Coordinator, Front Porch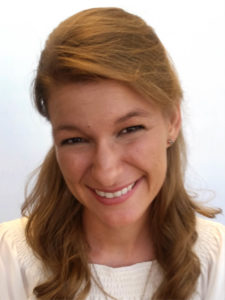 Kristle Bulleman has an incredible passion for people, health and wellness. Combining these passions with project management skills, Kristle serves as a field project coordinator on the Center for Innovation and Wellbeing team. It is her priority to provide older adults and vulnerable communities with technological resources that can improve their quality of life. Kristle is a graduate of San Diego State University with a BA in Theatre Design and Technology with a Minor in Business Management. Her background includes multiple positions in the areas of social services, humanitarian aid, and health and fitness. Some of her certifications include NSAM Personal Training and a Health and Wellness Coach certification from Real Balance 360.
Kristle's Schedule
Wednesday, October 21 | Session One
Better Quality of Life Through Sound and Vision? Yes, Please!
Mary Burns | Professor, San Diego Continuing Education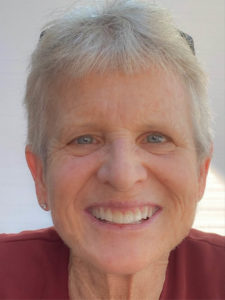 Mary is an instructor for San Diego Community College as well as Oasis Learning Center. Her specialty is technology, having been creating curriculum since 2008 to help older adults adjust to the changes that technology has made to their daily lives. She has expertise in a number of technology related areas, from smartphones and tablets, to computers, to websites and the Internet and much more. Some of her more unique classes have included fake news, conspiracy theories and a class on your digital afterlife.
Besides her technology classes, she also teaches classes in Brain Fitness and Rediscovering San Diego (a weekly tour group, temporarily grounded during COVID). When someone is frustrated by a new technology, she might insist to them that the challenge is good for the brain.
She holds two master's degrees, one in Exercise Science and the other in Educational Technology. She is a lifetime runner, having completed over 125 marathons throughout her career. Currently, her running is slower but more restful. She lives with her husband, Kim and enjoys the daily walk with the dogs and caring for her gardens.
Mary's Schedule
Tuesday, October 20 | Session Two
What Is The Cloud and Am I On It?
Wednesday, October 21 | Session Three
Where Do I Find Reputable Online Health Information? Tips and Tricks.
Kim Gallo | Director, Aging & Independence Services, County of San Diego Health and Human Services Agency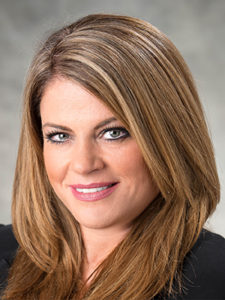 Kim Gallo is the Director of Aging & Independence Services, a division of the County of San Diego Health and Human Services Agency (HHSA). Kim has worked for the County since 1999 in various roles, including as the Executive Director of First 5 San Diego, HHSA's Group HR Director, and the Director of Regional Operations for the HHSA East/North Central Regions. Under her leadership, the County expanded the annual Grandparents Raising Grandchildren Symposium, launched Summer Night Lights in Spring Valley in partnership with the County Parks and Recreation and Probation Departments, and piloted a program with Las Colinas and Child Welfare Services to prepare incarcerated mothers for reentry into society. Since joining Aging & Independence Services, Kim has led the development and implementation of the County's Aging Roadmap, a comprehensive plan to support the needs and celebrate the contributions of our region's growing aging population. Kim has a passion for serving seniors, disabled adults, and vulnerable populations. She is graduate of San Diego State University, holding a bachelor's degree in Public Administration.
Kim's Schedule
Wednesday, October 21 | Opening Speaker
Jennifer Lee | Field Project Coordinator, Front Porch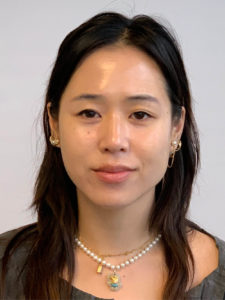 Jennifer Lee brings a diverse professional background in research and teaching to the FPCIW team. An advocate for emerging technology in the pursuit of optimizing the social engagement and quality of life throughout the lifespan, Jennifer applies her breadth of knowledge in user interaction, forward thinking research methodologies and dynamic strategies in qualitative research to serving this unique demographic. Jennifer holds a B.A. in English from UCLA and a M.S. in Gerontology with a specialization in gerotechnology, has completed internships with the USC Center for Body Computing and has worked on numerous USC research projects within the departments of Occupational Therapy, Keck School of Medicine, and Gerontology.
Jennifer's Schedule
Wednesday, October 21 | Session One
Better Quality of Life Through Sound and Vision? Yes, Please!
Brent D. Steineckert, MPH, PMP | Sharp Rees-Stealy Medical Centers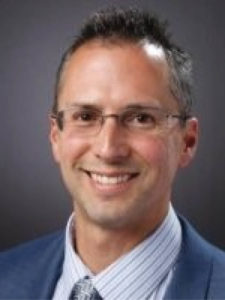 Brent Steineckert has been part of Sharp Rees-Stealy (SRS) Medical Centers since 1998 and currently serves as the director for the Ambulatory Electronic Health Record, Patient Access, & Health Information Management Departments. As one of the largest, most comprehensive medical groups in San Diego County, Sharp Rees-Stealy has more than 600 physicians and 2,800 staff members who represent virtually every field of medicine and are dedicated to delivering the extraordinary level of care called The Sharp Experience, which combines clinical excellence, advanced technology and patient- and family-centered care.
Brent received his undergraduate degree in Molecular Cell Biology at the University at California, Berkeley and his graduate degree in Public Health at San Diego State University. He is also a certified Project Management Professional (PMP), and has been trained as a California Awards for Performance Excellence (CAPE) examiner. In the years working at SRS, Brent has been involved most prominently in the integration of technology into medical operations. In 2003, he wrote several software programs to help physicians, including one that allowed physicians to submit their hospital billing on-line, increasing efficiency and revenue for the practice. He designed and coded a physician scheduling application, which enabled physicians to share their vacation and on-call schedules across the enterprise.
Sharp Rees-Stealy was one of the first large medical groups in San Diego to launch virtual care (telemedicine) in 2015. Since that time, telemedicine has become a standard of practice with physicians and staff using "webside manner" to connect to their patients. COVID-19 created a huge demand for virtual care, and during the peak 70% of all patient visits were conducted via telemedicine. Most recently, Brent is working on a vision to empower the most underutilized member of the care team: the patient by making it even easier for patients to schedule appointments, seek care, and access their medical records.
Brent's Schedule
Wednesday, October 21 | Session Two
Virtual Care/Telemedicine: Bringing Your Doctor to You