Get to Know Our Speakers | Day 2
Listed in order of appearance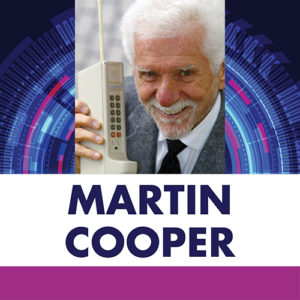 Martin Cooper is an engineer, inventor, entrepreneur, and futurist. He is known as the "father of the cell phone." He led the creation of the world's first cell phone while he was at Motorola—and made the first public call on it. Over nearly three decades at Motorola, Cooper contributed to the development of pagers, two-way radio dispatch systems, quartz crystal manufacture, and more.
A serial entrepreneur, he and his wife, Arlene Harris, have cofounded numerous wireless technology companies. This includes Cellular Business Systems, SOS Wireless Communications, GreatCall, and ArrayComm. Cooper is currently chairman of Dyna LLC and a member of the FCC's Technological Advisory Council. He was the first to observe the Law of Spectrum Capacity, which became known as Cooper's Law.
In 2013, Cooper became a member of the National Academy of Engineering from whom he received the Charles Stark Draper Prize for Engineering. He was awarded the Marconi Prize "for being a wireless visionary who reshaped the concept of mobile communication." He has been inducted into the Consumer Electronics Hall of Fame and Wireless History Foundation's Wireless Hall of Fame. The Radio Club of America awarded him a Lifetime Achievement Award in 2010. He is a lifetime member of the IEEE, was president of its Vehicular Technology Society and received its Centennial Medal. In 2007, Time magazine named him one of the "100 Best Inventors in History." He is a Prince of Asturias Laureate.
Cooper grew up in Chicago, the son of Ukrainian immigrants. He attended Crane Technical High School and the Illinois Institute of Technology, where he is a Life Trustee. He served in the US Navy as a submarine officer during the Korean Conflict.
His book, CUTTING THE CORD: The Cell Phone Has Transformed HUMANITY was published early this year.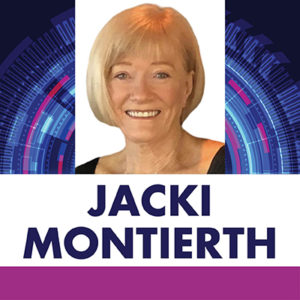 Jacki Montierth currently teaches many technology classes at the Life Long Learning Center, including the popular Conquering iPhone and iPad classes. She developed these after creating Wiseboomer.com, a place for Baby Boomers and older generations to find the help they need to keep up with technology. Jacki joined the Oasis instructional staff after retiring as a teacher and program coordinator in the Sweetwater High school District and as a Lecturer in the Teacher Education and Educational Technology Departments at San Diego State University.
Since retiring, Jacki and her husband have traveled through-out the world. When not traveling, she spends a great deal of time focused on helping others adapt to a technological world. She passionately believes that the older generations can, and must, keep up with innovative technology to simplify and secure their lives for the future. She believes, that with a little guidance and encouragement, each and every one of us, can (and must) be prepared for the many future innovative technological devices that will surround us in the coming years.
Jacki holds a Master's Degree in Educational Technology and Instructional Design as well as multiple teaching credentials in mathematics, social sciences and computer education.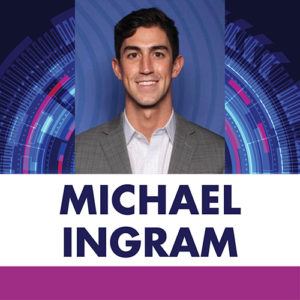 Michael Ingram, as a Direct Marketing Specialist for Intuition Robotics,  has worked directly with hundreds of older adults to understand their challenges and share the ways that ElliQ can help them live happier, healthier lives at home. Michael has presented to countless senior living and senior care organizations, and has a passion for being in the field and working closely with older adults. He enjoys listening to life stories, fostering relationships, and sharing how technology can empower independence at home.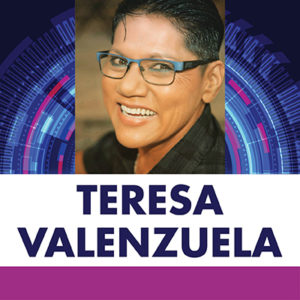 Teresa Valenzuela | Nobody ever guarantees that change will be easy. In reality, facing change takes a lot of courage, and it may be a bit messy, as you know. However, the long-term consequences of not adapting to change are significantly more detrimental to our health and well-being. Teresa Valenzuela, Marketing Coordinator of the San Diego Futures Foundation, has embraced change and adapted to the future of technology, which affords her the ability to age in place, and that matters.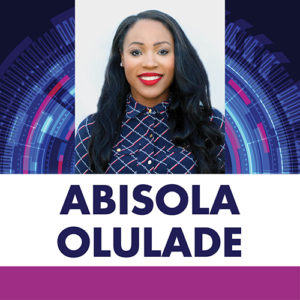 Dr. Abisola Olulade is a board-certified family medicine physician with Sharp Rees-Stealy Medical Group. She decided to become a physician so that she can provide compassionate and quality care that is accessible to patients. She received her medical degree from Wake Forest University and did her internship and residency at the Carolinas Medical Center. Dr. Olulade has served as the main media spokesperson for Sharp Rees-Stealy during the COVID pandemic. In her spare time she enjoys reading, playing sports and spending time with family.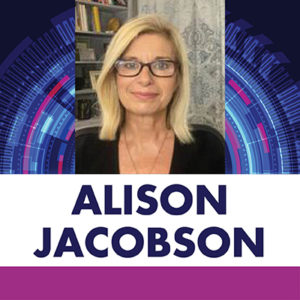 Alison Jacobson, corporate spokesperson, blogger and speaker, has dedicated her life to educating parents about issues that affect not only themselves, but everyone in their family. Alison is the mom of four children, step-mom to another four and care giver for her husband with Multiple Sclerosis and son with intellectual disabilities. Alison also understands personal tragedy. In 1997 she lost her first son to Sudden Infant Death Syndrome. It was from this tragedy that she developed her passion as a family safety and wellness advocate. Her ability to connect with people in a down-to-earth, uplifting and engaging manner while providing important information has made Alison a popular guest on many national television shows including CNN, Fox & Friends and Good Morning America. 
Through her appearances, blog and articles, she reaches millions of parents every month with advice on how to raise self-confident kids in a healthy, happy and safe environment. Alison's tackles some of the most serious issues facing parents including the leading causes of accidents such as drowning, falls and topple over accidents, SIDS risk reduction, cyberbullying and home safety. She is also a sought-after speaker. Her topics include managing family chaos and raising successful, emotionally intelligent kids. Over the years Alison has worked as a spokesperson for some of the world's leading brands including COX Communications, Toyota, Coca-Cola, AT&T, Johnson & Johnson, Unilever, Proctor & Gamble and Sylvania. Alison resides in Connecticut with her husband and her "safety kids."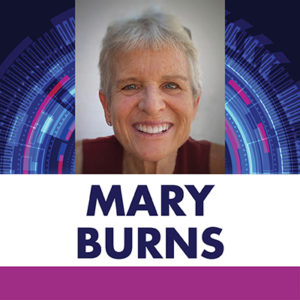 Mary Burns is an instructor for San Diego Community College District, teaching in the Emeritus Department. She has taught with Oasis for many years and has been a prominent contributor to the Get Connected Technology Fair. She holds a master's degree in Educational Technology and another in Exercise Science. Through the college, she has developed an extensive curriculum designed around technology for seniors, including the safe and effective use of our handheld devices and up to date information about new technologies. She also helped launch a successful program with SDCCE, Brain Fitness, which has kept her own brain active. She loves teaching for Oasis because it allows her to meet new students and to find new topics of interest. She looks forward to her daily run, which keeps her sane. She also enjoys spending time with her husband, Kim, gardening and maintaining their koi pond. They also enjoy walking the dog (Tobey) and exploring San Diego County.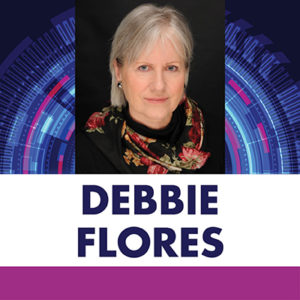 Debbie Emery-Flores graduated from San Diego State University with a Master of Science degree in Rehabilitation Counseling. She has a Bachelor of Arts degree in Gerontology, and an Associate of Arts degree in Psychology. Debbie has worked for the San Diego Community College District since 2013 and has taught Brain Fitness in the Emeritus program for older adults since 2016. Debbie is a native San Diegan and loves to learn, spend time in nature, play the piano and organ, volunteer, and spend time with her husband, Juan.