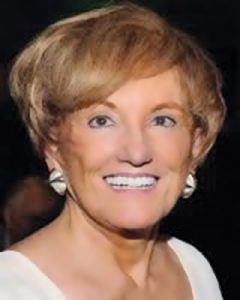 Sandra exemplifies the perfect lifelong learner. While her life journey has been full of twists, turns and challenges, Sandra has always found comfort in learning something new and conquering a new intellectual challenge.
Born in Philadelphia, the only daughter of a naval officer and an accomplished pianist and singer, Sandra always excelled in school. After losing her father to cancer and witnessing her talented mother become a controller in a major company in the 1950s, one of very few women in an executive position, Sandra graduated high school at 16 and studied English Tudor History, education and architectural design. She continued her studies, eventually getting a PhD and teaching both elementary school and history at the college level.
While encouraged and mentored, Sandra has always been a proud earner of her way through life. Sandra purchased her first 4-unit property in San Diego with her mother and has not stopped since. Never afraid of the next challenge, she has obtained contracting, lending and banking licenses.
Sandra first became involved with Oasis as a volunteer. Twice a year she arranges an affordable spa trip for women that is a fundraiser for Oasis.
"Women take care of everything and everyone, and they need to take care of themselves too,"
she says, citing the benefits of yoga, meditation and healthy meals for the participants. She also enjoys classes and the annual San Diego Oasis technology fair.
She is excited to be a member of the San Diego Oasis board because she believes she can truly make a difference. Sandra feels that seniors are the most neglected population. A generous current and legacy donor, Sandra has named Oasis as a beneficiary in her will and in a charitable remainder trust.
"We all need to leave our world better than we found it and I can't think of a better way to give back,"
she says.
Sandra hopes to carve out more time for fun, to brush up on French, learn piano, and enjoy more theatre and travel. Her community service includes YMCA, YWCA, San Diego Opera, and Serving Seniors.