San Diego Oasis coming to Rancho Bernardo!
RSVP for our Grand Opening on June 24 at 10:00 AM:  Member | Non-Member
Join us as we cut the ribbon on our newest North County location:
San Diego Oasis at Rancho Bernardo!
Special Speakers • Demonstrations • Appetizers • Music Meet Instructors • Vendors and Sponsors • Opportunity Drawings
_____________________________________
At San Diego Oasis, we want each and every member to live life as vibrantly as possible
…mentally
…physically
…socially
…creatively
…knowledgeably
…safely
…and enjoyably!
We believe this is what sets us apart.
Our newest location in Rancho Bernardo will be an intellectual, fitness, creative, and social hub that brings each of these elements together in a beautiful, safe, and convenient location:
Assembly Hall for presentations with renowned speakers and special events. The hall can hold 310 banquet-style and 400 lecture-style. This room, as well as all other classrooms, is available for business meetings and special events!
Beautiful Classrooms for peer-to-peer learning and exchanges through a myriad of compelling and relevant topics, most with ample natural lighting.
Shamily's Kitchen & Social Lounge for hands-on experiences in cooking creations and to encourage socialization, friendship and engagement.
Oasis Innovation Center (OIC), a visionary concept that will feature current technology trends.
Art Studio for inspirational arts and crafts work.
Health and Wellness Center for exercise and dance, and health-related classes where members can feel the music and enjoy movement with their peers.
Resource Center where seniors can access a wide variety of useful information.
Outdoor Patio for zen meditation, outdoor dining and friendly relaxation.
Accessibility through easy access from the I5 freeway and Ample Parking.
Together, we are creating an unprecedented place for older adults to thrive. San Diego Oasis and its partners are creating an intellectual, fitness, creative, technology-focused, and socially-fun hub in Rancho Bernardo. Oasis new headquarters will feature an indoor event space for 435 which includes a beautiful outdoor patio, numerous meeting rooms and classrooms, a demonstration kitchen, technology and innovation center, and more. When not used for primary older-adult-focused activities, this 17,800 sq ft building will be available for the community to rent. If your organization is interested in a partnership, please email .
__________________________________
We are pleased to be working with strong partners in bringing a new Oasis home to Rancho Bernardo.
Campaign Chairs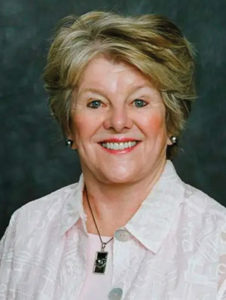 EILEEN HAAG
Eileen Haag published community newspapers for more than 20 years and has provided consulting services to a variety of clients. After the Witch Creek fires of 2007, she chaired the RB United Coalition to help Rancho Bernardo recover and rebuild after losing more than 300 homes.
She has chaired the Board of Directors at Casa de las Campanas, a continuing care retirement community, the Rancho Bernardo Community Foundation and has served on the Board of the Poway Center for Performing Arts Foundation.
Barbara has been named a Salvation Army Woman of Dedication, a Soroptimist Woman of Distinction, and has been inducted into the Rancho Bernardo Hall of Fame. Co-Founder and Co-Owner of Rancho Bernardo News.
B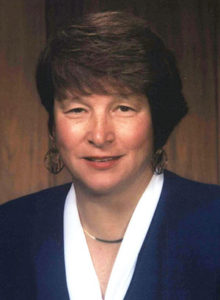 ARBARA WARDEN
Barbara Warden was a San Diego City Councilmember who also served as Deputy Mayor and represented the city on SANDAG. Her community service began in Rancho Bernardo on the board of the RB Chamber and the Bank of Rancho Bernardo. Warden was named one of "50 people to watch" in 2003 when she led the Downtown San Diego Partnership. Her bio includes President of the Holiday Bowl, trustee of CSUSM, Palomar Hospital Foundation, Super Bowl committee and the Century Club.
Warden and Haag started a community newspaper, the Bernardo News, in 1971 It was designed to develop an open communication among all neighborhoods and cover local news. Warden and her husband Richard have lived in RB since 1970. They proudly claim 2 sons and 4 grandsons.
Construction Partner | BSD Builders
Interior Design | Kelly K. Aljibury, NCIDQ, LEED AP, WELL AP
Design & Architecture Committee
Lorelei Taylor
Wayne Davis, AIA
Your donation today will help us open the doors as soon as possible!
Select Rancho Bernardo Expansion in the drop-down box on our Donate page to designate your contribution for this exciting expansion into North County. Contact Simona Valanciute at with questions.
Entrance | Directional signs are up!
Two stories of lecture hall, classrooms, fitness center and more
Raising awareness that Oasis is coming soon
Beautiful garden area awaits just steps from the second floor
Enjoy gorgeous views from the second floor
View of Upper Parking Lot
Convenient Freeway Access
Rancho Bernardo Renderings of Assembly Hall and Wellness Center | Final Design Subject to Change
Assembly Hall | Lecture Set-up
Assembly Hall | Banquet Set-up