Tony Anscombe, Chief Security Evangelist | ESET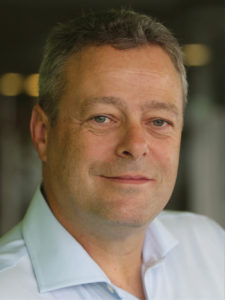 Tony Anscombe is the Chief Security Evangelist for ESET. With over 20 years of security industry experience, Anscombe is an established author, blogger and speaker on the current threat landscape, security technologies and products, data protection, privacy and trust, and Internet safety.
His speaking portfolio includes industry conferences RSA, Black Hat, VB, CTIA, MEF, Gartner Risk and Security Summit and the Child Internet Safety Summit (CIS). Tony is regularly quoted in cyber-security, technology and business media, including BBC, Dark Reading, the Guardian, the New York Times and USA Today, with broad-cast appearances on Bloomberg, BBC, CTV, KRON, NBC and CBS.
Anscombe is a board member of NCSA and has previously served on the board of MEF and FOSI and held an executive position with AMTSO.
Tony's Schedule
Thursday, October 22 | Session One
Identity Theft: "Why Me?"
Thursday, October 22 | Session Two
Dating and Social Apps for 50+
Thursday, October 22 | Session Three
Protecting My Connected Home and Family
Brent McCarty | ESET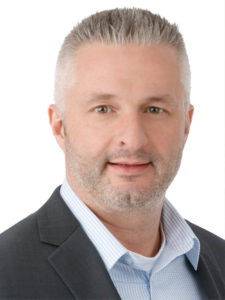 As President of ESET North America, Brent McCarty is responsible for running all facets of the business. Brent has a proven executive management track record and over 20 years of experience driving sales growth in the technology industry.
Prior to joining ESET, Brent spent the last twelve years rising through the ranks at technology and supply chain services giant, Ingram Micro, where he most recently served as Vice President of Global Sales Solutions leading teams in the US, Latin America, Asia Pacific and Europe. At Ingram Micro, Brent leveraged the company's suite of services and geographical presence to help diversify offerings, customer relation-ships and almost double revenue year over year during his tenure. Brent is also highly skilled at quickly turning around under-performing areas into highly profitable business segments, breeding employee enthusiasm and creating a winning culture. Previously, Brent also spent several years with Dell Computer Corporation in Canada where he consistently overachieved revenue and acquisition targets.
Brent is originally from Toronto, Ontario, Canada and has spent many years living and traveling abroad in the US and the UK. He is currently serving on the board for the San Diego Cyber Center of Excellence, and is committed to supporting the region's cyber economy. Brent attended Centennial College in Toronto for Sales & Marketing, Busi-ness Management as well as Stanford University's General Management Program. When Brent does find some time to relax, he enjoys taking in the warm weather that Southern California has to offer. You can usually find him biking along the coast or trying his hand at surf-ing.
Brent's Schedule
Thursday, October 22 | Opening Speaker